In all the Mac and iOS software I've worked on over the years, I don't think I've ever had a new release ready as soon as Apple shipped their major updates to macOS or iOS. The timing just never works out, so I update a couple of weeks or months later. For iOS 13, I'm finally ahead of the game.
I just updated the beta of Micro.blog for iOS with a couple fixes, especially for dark mode on iOS 13. There's more to do, but I feel really good about being able to have this ready.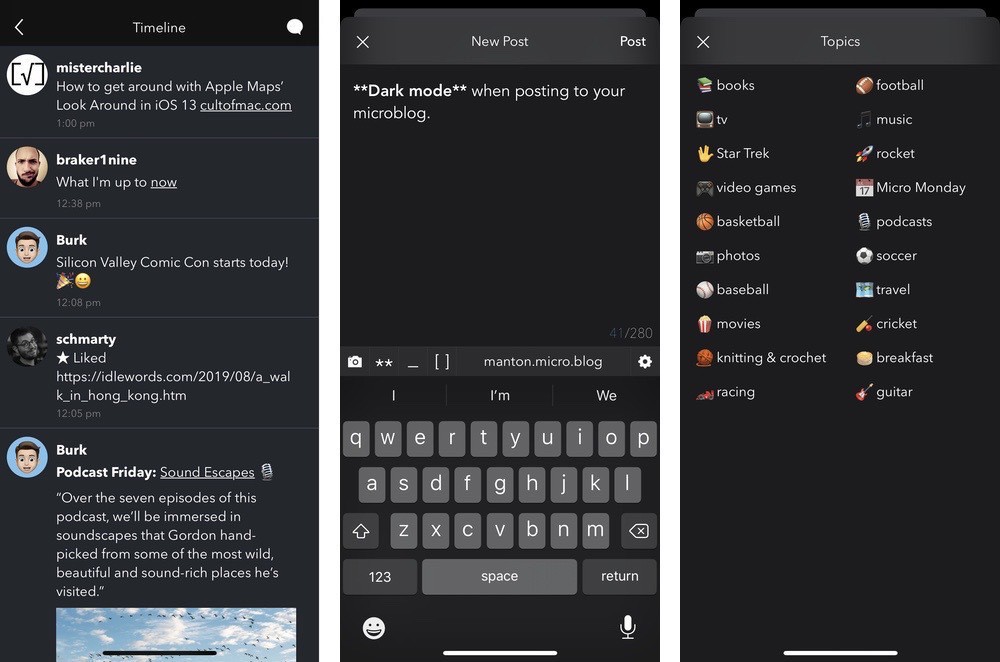 If you're running the beta of iOS 13, you can sign up for the Micro.blog beta here. Thanks for testing!