Since the very beginning of Micro.blog we've encouraged you to use your own domain name with your microblog. It's the best way to control your content and an important principle of the IndieWeb. Now it's even easier.
If you don't have a domain name yet — or need a new one! — Micro.blog can handle registration for you. We are using the Name.com API to purchase and configure the domain name for you. Payment is handled on your existing Micro.blog subscription and everything is automatic. No messing with DNS records.
Here's a screenshot of finding a domain name, which is linked under the domain name section on Posts → Design: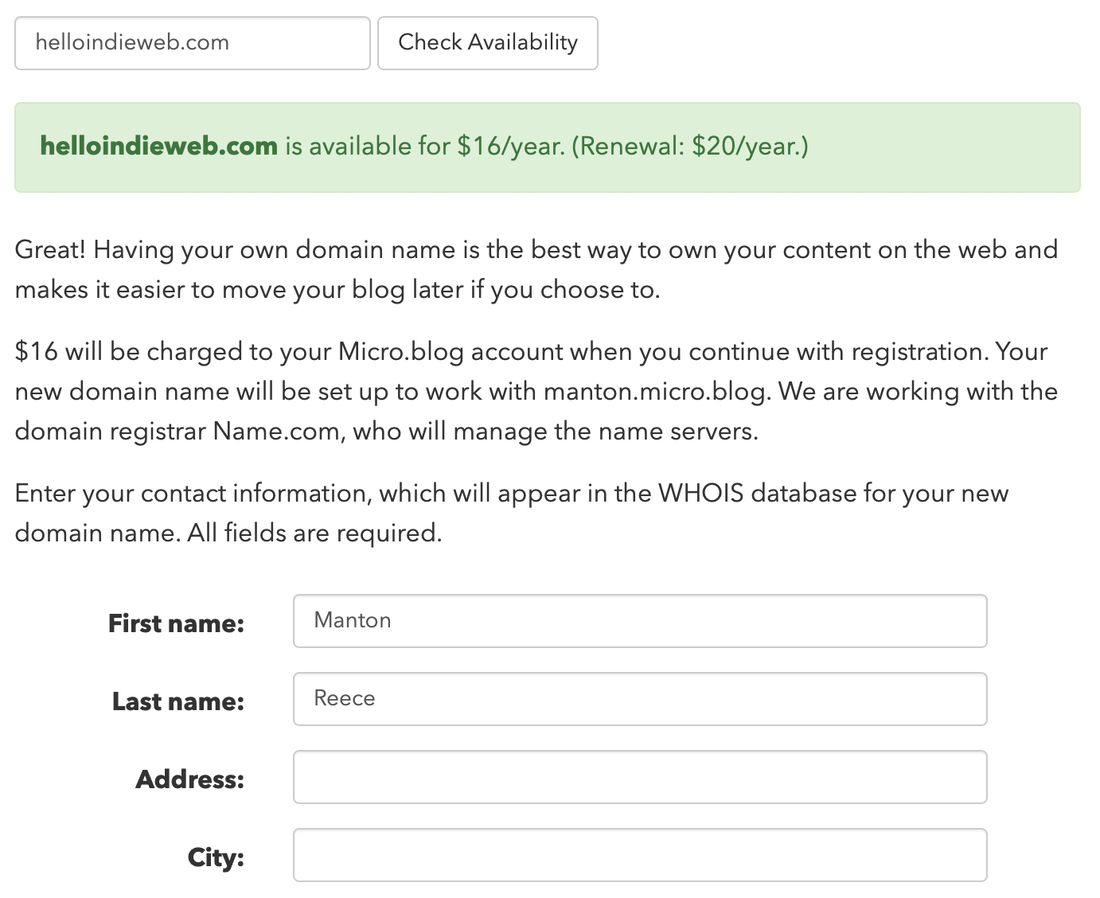 I'm very excited about this feature. We'll be expanding it based on feedback but it is already quite powerful, even including email forwarding. And of course, you can always register a domain name elsewhere on the web and point it to Micro.blog.