Exciting news today: the latest version of iA Writer for both iOS and macOS can publish to Micro.blog-hosted blogs. It uses the Micropub API, which is Micro.blog's native API for posting.
To get started in iA Writer on iOS, go back to the first screen in the app and tap the settings icon → Accounts → Add Account → Micropub. You'll be prompted to approve iA Writer in Micro.blog. If you're not signed in yet in mobile Safari, you can sign in first and then try again: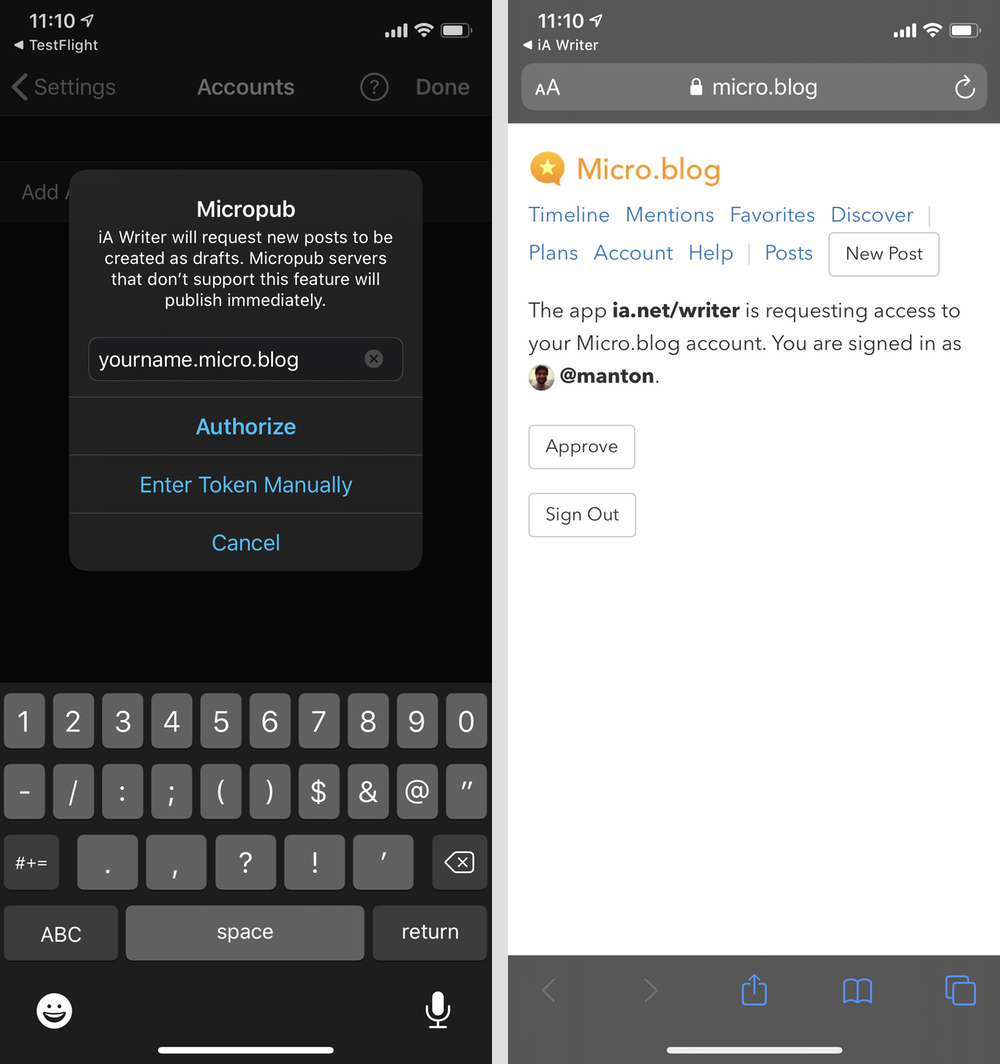 In a text document, tap the share icon → Publish → New Draft on Micro.blog: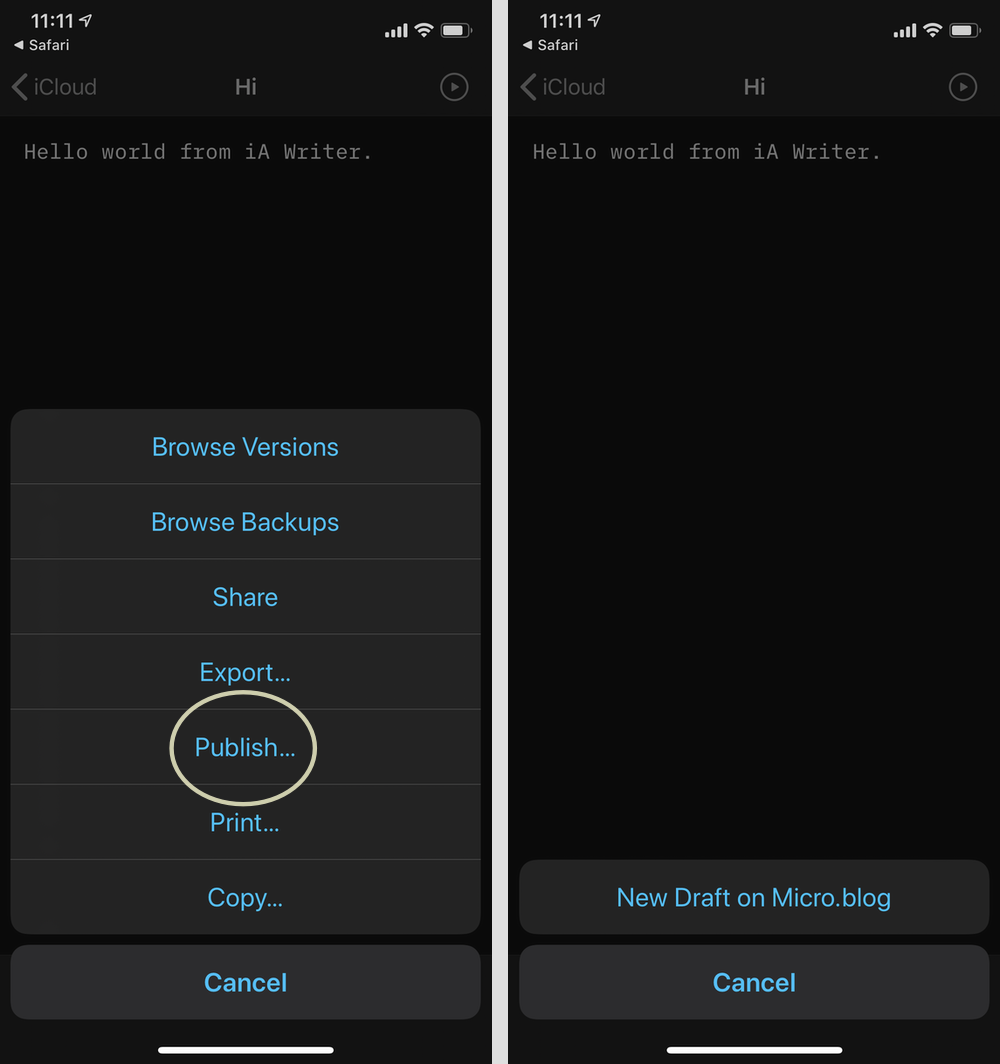 When you publish a post, it's saved on Micro.blog as a draft, and iA Writer opens a preview of the draft on Micro.blog. From there, you can tap to publish it.
Thanks to the iA Writer team for making this happen! And because it's built on IndieWeb standards, it's not just tied to Micro.blog. I'd love to see similar support in other popular text editors.