Sunlit 3.0 will ship in 4 days, on Tuesday. Today I wanted to highlight one of the new features in 3.0. We've redesigned the new post screen to be faster and more flexible than the previous version. It's great for posting a quick single photo, but it can scale up to full blog posts with multiple sections of text and photos.
Here's a screenshot for part of a blog post I wrote last year about a trip to Toronto. Sunlit lets me structure the blog post in sections that can each have one or more photos. It then uploads the photos to my blog along with the HTML layout for the post.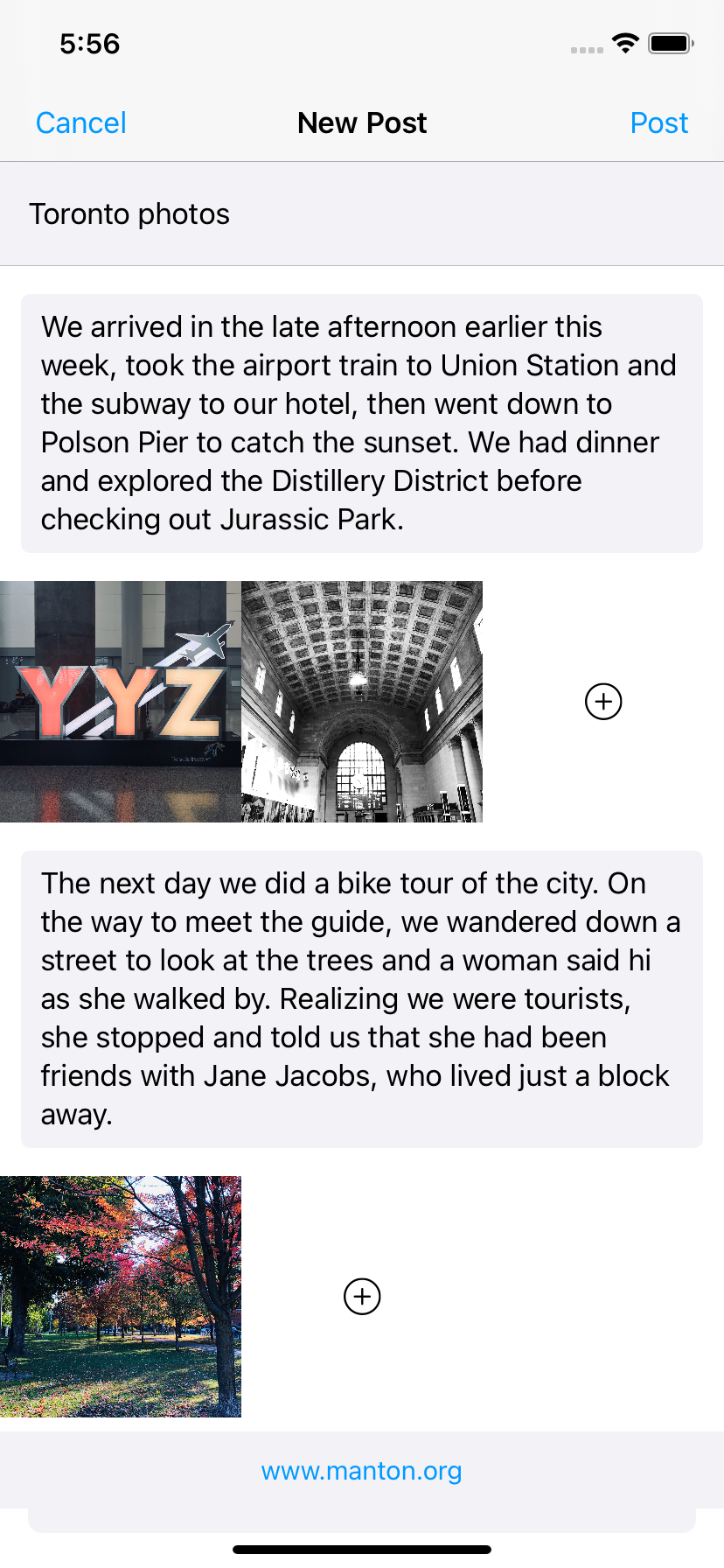 I'll continue this blog post series about Sunlit 3.0 with a new post tomorrow.