To pair with my post about downtime, I thought I'd share our current Linode servers. Some people ask us about this kind of thing, and I know I love reading about how other platforms are set up.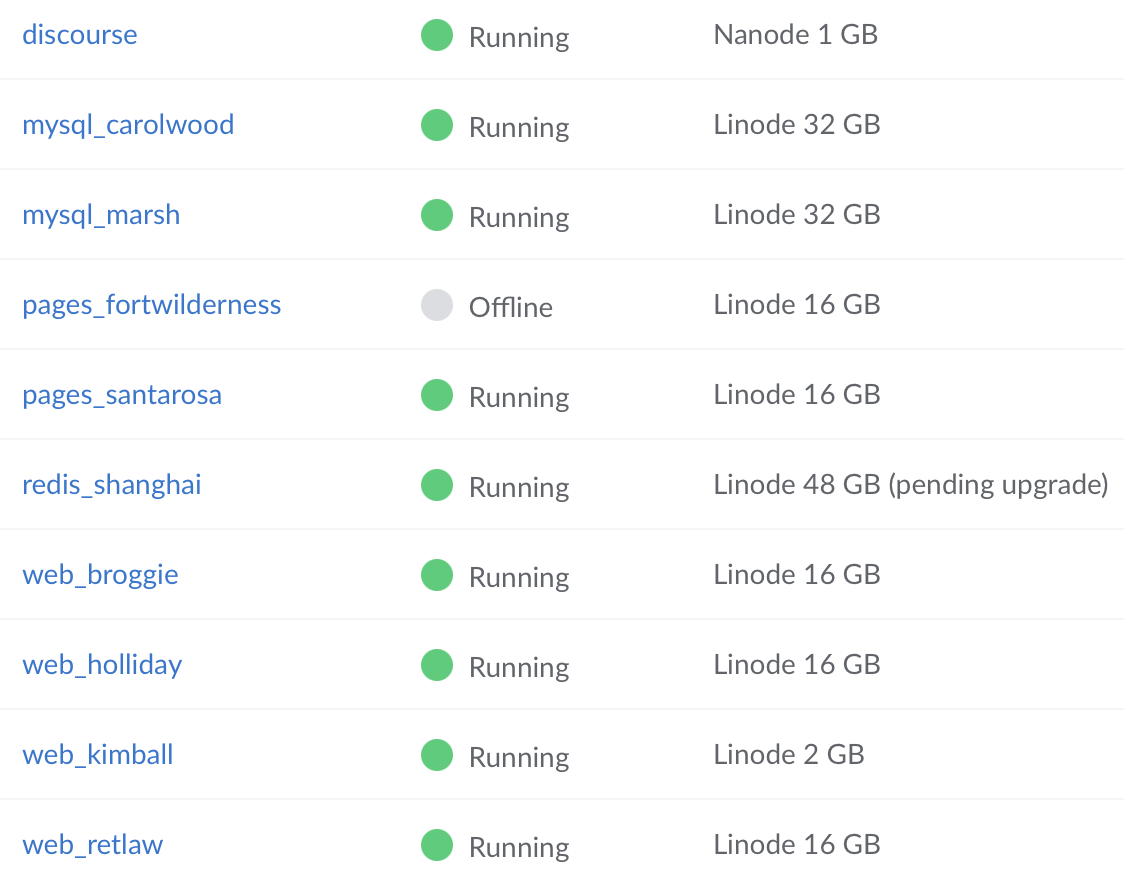 My server naming theme for Micro.blog is the Disneyland Railroad. Servers are named after locomotives, people who inspired them, or theme parks. Fort Wilderness in Orlando, which used to have a train back in the 1970s, is the server that failed last night and is still offline.
The only server that doesn't get a name is Discourse, because I don't really enjoy hosting it and hope to shuffle it off somewhere else eventually. We also use Linode's load balancers, object storage, and Amazon S3.
Thanks to everyone who has a Micro.blog paid subscription. Your support allows us to add new servers when we run into problems and make everything more stable and fast in the future.