We released a new version of Epilogue for both iOS and Android. I'm finally getting these platforms in sync. I think our bet on React Native is paying off.
This version adds a new post screen to your reading goals. As you blog about books you finished reading, Epilogue keeps track of them. At the end of the year, you can use the new post screen to compose a blog post with all the books you've read. Each book cover links to your blog post about the book.
You can see what my books post for 2022 looks like here.
This uses a new Micro.blog plug-in called Book reading goals. If you don't have the plug-in installed yet, Micro.blog will automatically install it when publishing your blog if needed. (Epilogue works with any blog that supports the Micropub API, but this feature is only for Micro.blog because of the plug-in.)
Here's a screenshot of the new screen on iOS. You can edit the text before posting.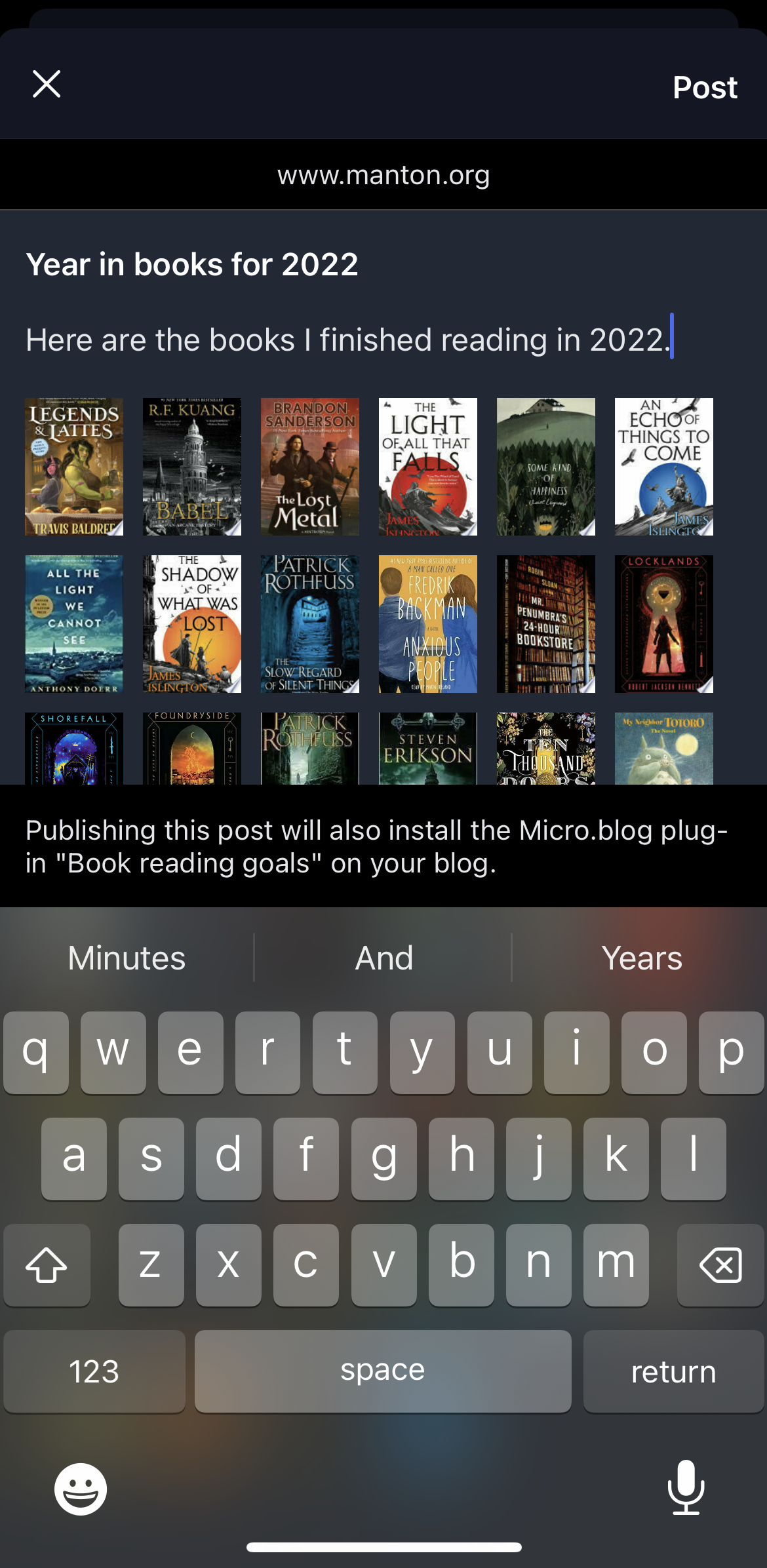 With this feature, I've completed the transition away from Goodreads, and don't plan on using it going forward. Good luck with your reading goals in 2023!